How liberalism assimilates minorities
The failure to develop a Welsh national movement in the nineteenth century
Abstract
In the nineteenth century, Wales contained all the necessary building blocks for the development of a successful ethnolinguistic nationalism on the European pattern. However, no serious nationalist movement emerged, and that nationalism which did develop was civic rather than linguistic in nature. This course of events is explained by the unusual nature of the British state, and the development of ideologies within it. Britain was a liberal state, and Wales was the most liberal part of Britain. The emphasis of liberalism on personal advancement and individual emancipation came at the expense of communitarian loyalties. Inevitably, this undermined the idea of nation as an intellectual concept. Welsh radicals argued in sincerity for social justice, but justice could only be achieved on the basis of a common citizenship, which was shared with all in the British Isles and defined by the English language. Because of the liberal emphasis on shared civic space and cultural universalism, the Welsh attachment to radical politics led to cultural assimilation.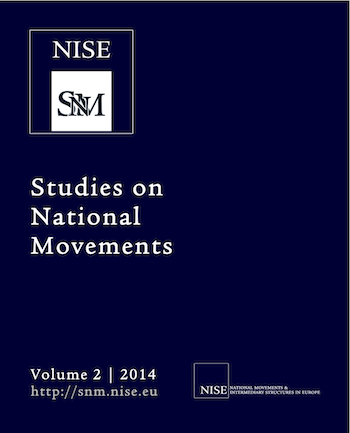 How to Cite
Brooks, S. (2014). How liberalism assimilates minorities: The failure to develop a Welsh national movement in the nineteenth century. Studies on National Movements (SNM), 2. Retrieved from https://test.snm.nise.eu/index.php/studies/article/view/0211a
Authors who publish with this journal agree to the following terms:
Authors retain copyright and grant the journal right of first publication with the work simultaneously licensed under a Creative Commons Attribution License that allows others to share the work with an acknowledgement of the work's authorship and initial publication in this journal.
Authors are able to enter into separate, additional contractual arrangements for the non-exclusive distribution of the journal's published version of the work (e.g., post it to an institutional repository or publish it in a book), with an acknowledgement of its initial publication in this journal.
Authors are permitted and encouraged to post their work online (e.g., in institutional repositories or on their website) prior to and during the submission process, as it can lead to productive exchanges, as well as earlier and greater citation of published work (See The Effect of Open Access).